Pastor Rob Wilson is a native of the Pacific Northwest and a graduate of Whitworth University in Spokane, Washington. After working as a Case Manager with mentally ill adults, Rob felt a call to vocational ministry and attended Louisville Presbyterian Theological Seminary. Rob served as Director of Youth and Family Ministries in a congregation in Denver, was the solo pastor for 7 years in a rural Washington congregation and arrived at Eagle River Presbyterian Church in 2004. Rob and his wife, Barbara have been married for over 25 years and have four children ranging in age from 14-24.
Executive Assistant to the Pastor
Membership/Marketing Elder
I'm the mom of 2 extraordinary kids - Joe 18yrs and Lainey 16yrs. I'm also a wife, married to my best friend, Paul Archer, for the past 21 years. I've lived a very blessed life, and I'm confident that the Holy Spirit has been guiding me the whole way through it! I've been working at ERPC for the past 7+ years. I'm also honored to be the 'Membership & Marketing' Elder. I'm a relentless Seeker of Truth, I love this community and I'm passionate about telling people about God's abundant love; which has given me the gift
of ultimate freedom.
Director of Youth, Family & Small Groups Ministries
Hi, I'm Jordan Shive, and am very excited to be a part of the staff of Eagle River Presbyterian Church. I was born in Huancayo, Peru, was adopted as an infant, and was blessed with a very loving family. I was raised in Green Bay, WI, so I am an ever-loyal Packer fan. I can and will support the Broncos as long as they are not playing the Packers! I graduated in 2013 from Jamestown College with a BA in Fine Arts Music. In 2016 I started working on my MDiv at Fuller Seminary through the online program. I am thankful for this opportunity to serve Christ among you. I'm looking forward to sharing the love of God wherever I can. Philippines 3:20 and Ephesians 4:11-13 have been significant verses in my life. The two passages tell us where our true citizenship lies, and where our eternal rest will be.
Director of
Music Ministry
Sue is from the mid-west, living in Wisconsin, Ohio, and Michigan. However she is a huge Denver Bronco fan! Sue studied music at Hope College in Holland, Michigan. Sue has served as Director of Worship Arts for churches in Kalamazoo and Grand Rapids, Michigan. She also worked many years with Hark Up Ministries in Grand Rapids, Michigan as a vocalist, pianist, and choir director. Sue has found great joy over the years teaching voice and piano lessons. Sharing the love of Jesus has been the heartbeat of her music. Sue is married to David and together they have two sons, two daughters, one son-in-law, five grand dogs, and one very spoiled dog of their own!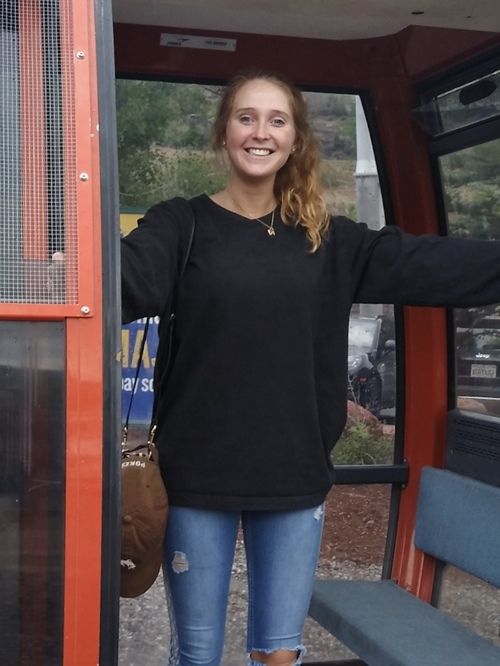 Director of
Children's Ministry

Jaclyn is currently a student at Palm Beach Atlantic University studying psychology. She loves skiing the mountains, the beach, and cooking vegan meals. Growing up with 3 brothers and 2 sisters, family has become one of the most important aspects of her life. She loves to encourage, and build others up through listening to what others are going through. She's excited about her position in Student Ministries and truly has faith in what the Lord will do at ERPC. She can't wait to see how God will lead this church and program through her, and is so excited to build community through children ministries.
Vocalist & multi-instrumentalist Matt Lewis has led a life driven by his passion for sharing music with others. A three time Jazz Ambassador for the Kennedy Center for the Performing Arts, Matt has toured extensively throughout Africa and South East Asia and througout the U.S as a lead vocliast with the Lt. Dan Band, led by actor/bassist Gary Sinise. For 20 years he appeared every Thursday night at the world famous Green Mill Jazz Club with Swing Shift Orchestra as well as countless appearances at clubs and events throughout the Midwest. For his entire music career, Matt has been a frequent guest artist at worship services throughout Chicago and Winnetka Presbyterian Church, which was his home church for the last 40 years. Although he still travels frequently to Chicago for work with his special events company, Matt is thrilled to now call the Vail Valley home and is honored to lead music worship on Sunday evenings at The Journey service. You're also likely to see him perform locally at venues throughout the valley as he is quickly getting connected with the vibrant local music scene.
Kristin Kenney Williams is president of Commfluent Inc., a government, community and communications consulting firm. She lives in Eagle-Vail with her husband, Dave, and sons, Max, 16, and Rennick, 13. Nick, 19 at Montana State University. Seldom is her favorite ski run on Vail Mountain. "Eagle River Presbyterian Church brings Dave and I back to our childhood Presbyterian roots. Two of our three boys have been confirmed here and both have grown in unique ways because of the multiple mission trips they were fortunate to be a part of. Serving as Clerk of Session has allowed me to worship and pray deeper for our congregation and our greater amazing community, and alongside Pastor Wilson and new friends."
Tammy Rodell has been attending ERPC since a friend invited her to visit in 2006. She has lived in Colorado since 1998 and enjoys all it has to offer. You've probably seen her helping with fellowship, a youth group activity, Fall Festival, the Journey, or any number of church activities. She has no idea how being a physical therapist qualifies her to be the Missions Elder, but she stands firm in the knowledge that God doesn't call the equipped, He equips the called.
Christian Education Elder
Lauren McVey has been a member of ERPC for 3 years and is happy to be serving as an Elder. She is passionate about Christian Education, especially within ERPC's Children's and Youth Ministries,
and would love to see the
ministries grow.


John began attending ERPC in 2013 after retiring from a 41 year career as a civilian research engineer with the US Air Force in Dayton, Ohio. He became a member of ERPC in 2017; and is active in Bible study, book club, and likes helping at ERPC's Wednesday night community dinner. He enjoys skiing, snowshoeing, hiking, snorkeling, photography, and travel. John and his wife Janet reside in Wildridge (Avon), where they enjoy neighborhood walks with their Goldendoodle, Jessie.
"Self-labeled," Deacon of "FUN."
I'm a mother of three kiddos, wife to my wonderful husband David for 23 years and small business owner. I feel blessed and fortunate to be a Deacon at ERPC. I truly love the dynamic of our congregation…Families, Singles, young and old…. and that mix keeps the event planning fun. I try to plan events and outings that appeal to ALL from trips to the Denver History museum, to the Denver Performing Arts Theater to full-moon snowshoes and family game night. I love leading our Threads of Love Prayer Shawl ministry. It's a blessing to the knitters as well as the recipients of our prayer shawls.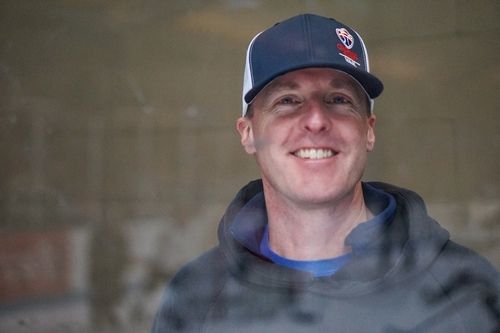 Father. Husband. Son. Brother. Friend. Sean enjoys the life God has blessed him with in the beautiful mountains of Colorado. Like many others, Sean is an implant (since 1999) but has grown to love the area and is pleased to call it home. But, really, home is wherever his wonderful wife, Jennie, and two rascal boys – Brennan and Finn – are. The Koenigs are happy to have found their spiritual home at ERPC (since 2008) and Sean is excited about his opportunity to grow in his role as a Deacon in the church!
Alicia was born in Tlaxcala, Mexico and has been living in Colorado since 2001. She was born into a Catholic family, and as a young adult, joined the Mormon Church for several years. She became a member of ERPC in 2017 where she is very active and happy to be one of our newest Deacons.